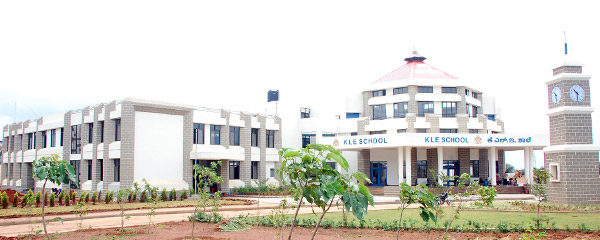 Our esteemed institute is one of the sparkling institutes of our KLE Society. It was a dream of our Honourable Chairman Sir, Dr. Prabhakar Kore to start a global school.

It was also an earnest desire of our Management that, no doubt Dharwad is blessed with enormous institutes pertaining to government aided & unaided schools & said to be an educational hub, but in today's world to stand firmly with a vision of perfection & competency our Honourable sir thought of why not to begin this cherishing & marvelous deed of education from the very grass root level. So that, we can gift the society our loving buds to render their service and prove them to be a rich human resource.

In today's arena it is not just we shine with academic excellence. It also equally requires curricular, co-curricular & extracurricular activities with lot of creativity & capability & it is possible when we guide, encourage & inspire the child whole heartedly & through dedication with a fine curriculum.

Our institute started with a few students, quite tender & delicate, that are now in Grade IX studying efficiently with the sophisticated equipments.