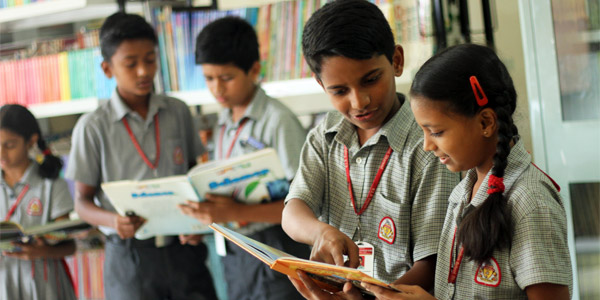 The Library at our school provides information, inculcates ideas, and develops knowledge that is so essential to functioning successfully in today's information and knowledge based society. It tries to equip students with lifelong learning skills and develop in them creative thinking and imagination, and enabling them to live as ideal and responsible citizens.

The Library is used by the students to prepare for their next class period, home examination, general education, information, competitions, recreation and inspiration.

To cater to the demands of students and teacher's information requirements, the library selects and procures the prescribed and recommended text-books and other reading material from different sources.

During Library session, library provides an environment where students can experience the pleasure of reading and tries to promote reading as a skill among the children so that they are able to bring past knowledge and experience to the information and text, and create new understanding, solve problems, make inferences and make connections to other text and experience.