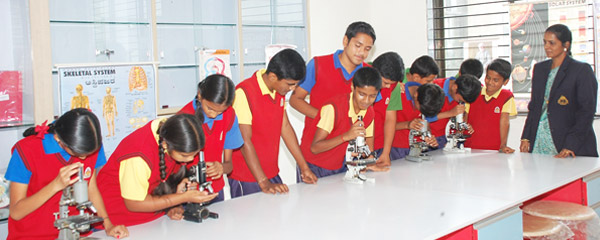 Science laboratory is an experimental mode of teaching & learning process. Science can be taught more effectively by doing experiments. Student show keen interest to see the reality by doing the experiments. It improves the knowledge in the subject as well as students can acquire the important aspects, they can use to do new inventions.

We have introduced a new technique in our school. It is totally activity based. Students do the activities with the guidance of the teacher. Children of higher classes do the activities such as physics, chemistry and biology, maths using new ideas, concepts and creativity with fun.

Materials are provided along with the workbook which makes the task easy. So that every child learns with fun.