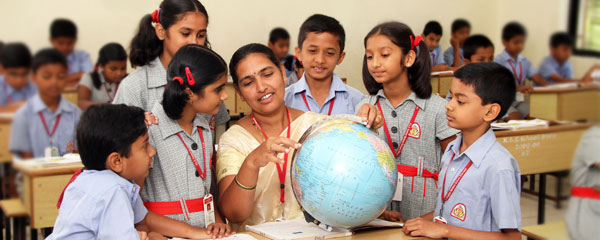 "The mediocre teacher tells. The good teacher explains. The superior teacher demonstrates. The great teacher inspires."― William Arthur Ward
Our teachers stress on learning by doing. We do various activities in the class especially group work so that children know the basic principle of co-ordination, co-operation, team work and skills of other students under the supervision of their subject teachers.
Smart class, Abacus, Fun toot for Maths, Hands on experiments, Visual aids help to retain the matter longer. Remedial classes are taken for the weak students so that they understand the concept clearly.